Although the prominent US investor Warren Buffett has never been a fan of gold in the past, he recently made a sizeable investment in Barrick Gold Corp while reducing his exposure to his favorite sector, banks.
Similiar with gold, Buffett has been bashing "the new gold," Bitcoin, and this raises the question of whether he may change his mind on the primary cryptocurrency at some point in the future.
Buffett Sells Banks, Buys Gold Instead
The soon-to-turn 90-year old chairman and CEO of Berkshire Hathaway have never displayed any favoritism regarding gold and its role as an investment tool.
In his 2019 letter to Berkshire Hathaway's shareholders concerning an upcoming financial apocalypse, Buffett refers to the ones planning to accumulate gold as a hedge instead of making investments in "American businesses," their portfolio would be much smaller:
"And what would that supposed protection [gold] have delivered? You would now have an asset worth less than 1% of what would have been realized from a simple unmanaged investment in American business. The magical metal was no match for the American mettle."
Buffett focused on investing in numerous other aspects of the traditional financial scene, including substantial investments in the banking sector. Now, however, his strategy may be changing tides as Berkshire significantly reduced its stakes in JPMorgan Chase & Co and Wells Fargo & Co.
Although he recently doubled-down on his Bank of America shares, he also sold most of his Goldman Sachs'. Bloomberg added that Berkshire reduced stakes in other financial firms as well.
Instead, Buffett's investment company took a more "cautious" approach and purchased a massive share in Barrick Gold – a leading mining company producing gold and copper in 13 countries.
According to David Kass, a finance professor at the University of Maryland's Robert H. Smith School of Business, this step from Berkshire comes as "the biggest shock" from the company's Friday filing.
Could Buffett Open His Mind For Bitcoin?
Another asset, quite similar to gold in terms of fixed supply and recent price movements that Buffett hasn't been fond of, is Bitcoin. Previously, he had referred to the primary cryptocurrency as a "rat poison squared," and a "gambling device," and even a lunch with Justin Sun, CEO of TRON, and other leading crypto figures couldn't change his mind.
But what if the American investor somehow changes his attitude about Bitcoin like JPMorgan CEO Jamie Dimon did? And, what if Buffett starts allocating funds into the primary cryptocurrency, like Paul Tudor Jones III and MicroStrategy did?
Such a drastic change of heart could not only push BTC's price into the stratosphere but also start a snowballing effect that will ultimately enhance the asset's adoption rates among the masses.
Max Keiser: Buffett's Panic Buying At $50K
Heisenberg Capital founder Max Keiser told CryptoPotato that Buffett has missed out on numerous prosperous investments such as Apple and Amazon as "his timing is poor." At the same time, Buffett "shunned Gold for 20 years while Gold outperformed Buffett for 20 years."
As such, Keiser asserted that Buffett and another Bitcoin basher – Peter Schiff – will eventually catch on with BTC and start accumulating.
"My guess is that Buffett (or whoever takes over after he passes) will start panic-buying Bitcoin at $50,000, just like Peter Schiff will do.

The only major player in the money management business that knows what they're doing is Paul Tudor Jones who I expect will take his Bitcoin allocation up from the current 2% of the portfolio to 10% in the near term."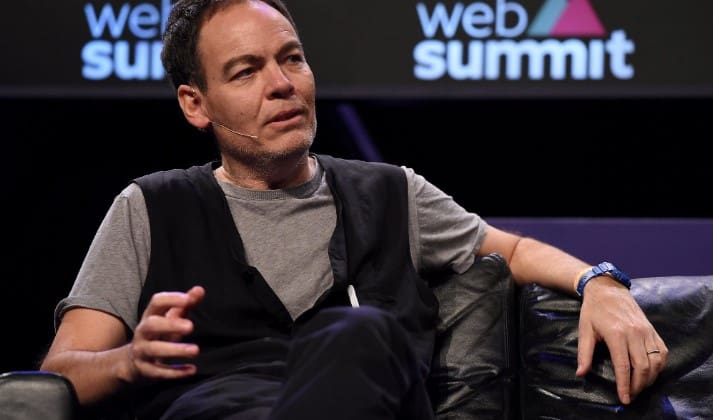 SPECIAL OFFER (Sponsored)
Binance Futures 50 USDT FREE Voucher: Use this link to register & get 10% off fees and 50 USDT when trading 500 USDT (limited – first 200 sign-ups & exclusive to CryptoPotato).
Click here to start trading on BitMEX and receive 10% discount on fees for 6 months.
---
Source: https://cryptopotato.com/max-keiser-warren-buffett-will-start-panic-buying-bitcoin-at-50000-just-like-peter-schiff/